Hello,
I'm new to the certs thing. I'm running a Windows Server 2016 OS. Using Certify the Web client I added certs to my domain pixel8.net. It all worked fine. Now that the time frame is up on the original cert, it shows as being expired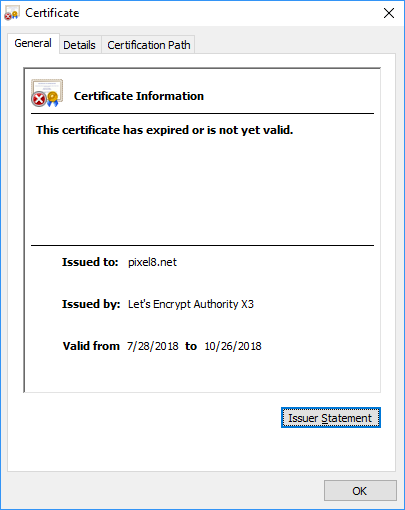 The cert date in the Certify the Web client is different, and it shows as not being expired (It's renewed multiple times since the original installation).
I checked the bindings in IIS and it looks like it's using the latest cert dates I'm not sure what I'm missing. Any help would be greatly appreciated.
Thanks,
Mike