I am unable to open the v4.1.4 client on Server 2016 (fully updated).
The service is running. The client will not connect to the service.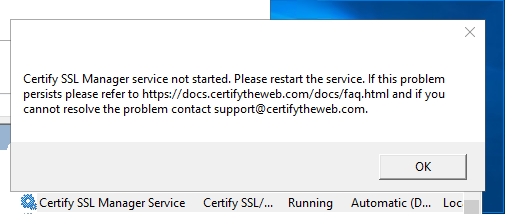 Browsing to http://localhost:9696/api/system/appversion returns page can't be displayed.
I've tried uninstalling, deleting C:\ProgramData\Certify, and reinstalling.
Nothing is listening on port 9696 whenever the service is not running.
Out of ideas on this one. Any guidance is appreciated.