I've been running this service for some time, but today, my users are facing issues launching apps via RemoteApp. They encounter the following error message: "The digital signature of this RDP File cannot be verified. The remote connection cannot be started."
I've conducted a thorough check and reissued the certificate, and there don't seem to be any issues. Certify confirms that everything is in order.
I even attempted to redeploy the certificate to the RDP gateway using a task, but the problem persists, and it still indicates that the certificate has expired when I inspect the Certificate table under deployment properties.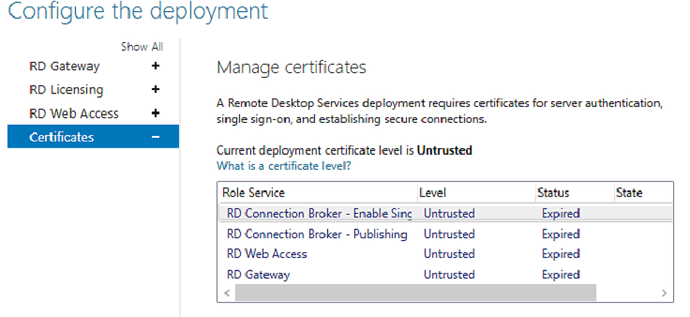 Why aren't they updating automatically? Is there a manual method to update them?