I would like to add a Deployment Task of type [Export Certificate]
I define a task as follows: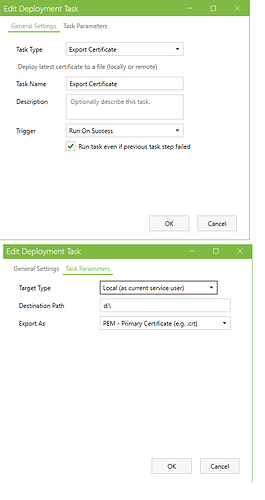 I get an error message :
2020-08-04 15:29:17.930 +02:00 [ERR] Failed to copy to destination file: d::Access to the path 'd:' is denied.
I have tried granting rights, tried local user instead of service user, nothing seems to work. Has anybody have had any succes with this?
Grtz, Peter-Paul