Hello,
I'm trying to run this on server 2012 however when creating a new certificate, or modifying an existing one, under the certificate domains section, there are no websites listed to choose from.
I've gone through and have successfully requested certificates, but because the Certify application sees no sites it won't deploy the certificates to any sites.
Is there some setting, or permissions I am missing to enable this?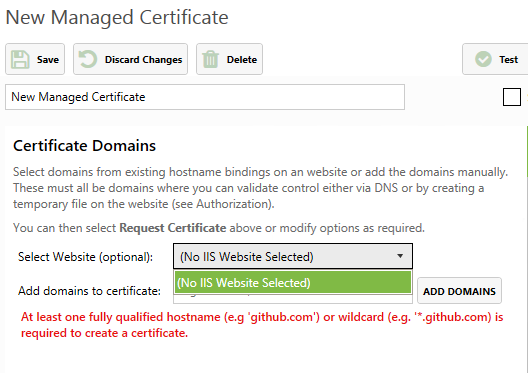 Thanks.