Hope someone can help… I have a certificate set up with Manual DNS for verification and I have successfully updated the verification string and renewed it dozens of times, but this month I updated the string and clicked "Request Certificate" and got the following error message: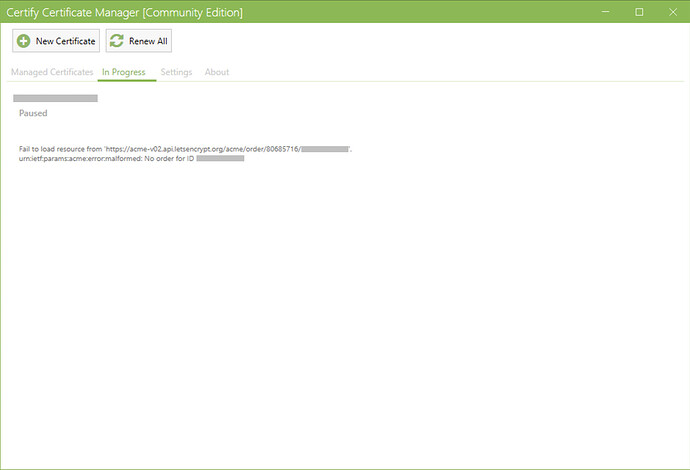 If I click "Renew All" at the top of the screen it just tells me that this certificate is paused awaiting user action. In the past, if I hadn't updated the string, or the string was incorrect, I would get a different error message at this point that showed the correct string that needed to be configured in DNS.
Any help would be appreciated as I've been searching unsuccessfully for a solution for a bit now and have a few days until the certificate expires.
Thanks!!