I am trying to import a pfx cert to my Ubuntu server and an app called Mesh Central.
The export runs fine. The import appears to work fine.
When I browse my website I get this error message.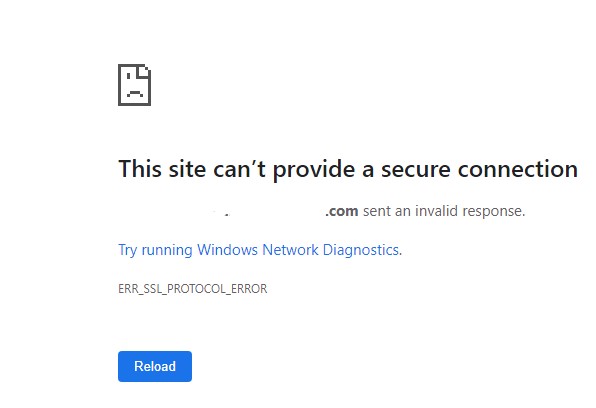 Has anyone seen this before and know how I can fix it?